Oxford's lower teams conspired to produce these results last weekend:
Oxford 3 beat Anglian Avengers 4½-1½ then lost 2½-3½ to Wotton Hall;
Oxford 4 visited the holy Triangle and defeated Crowthorne B & Wessex B, 4-1½ & 3½-2½.
Top scorers: only Steve managed 2/2, with David C, Neil, Graham, Cyril and Barry logging 1½; Taisiya scored two draws.
Oxford 4 were in the Triangle for the second time this season. This was because our original oppo withdrew with three days to go. Tsk, squads are not supposed to do this. Kudos, or not(?) to Iceni 3 who manfully battled through despite being 3+2 players short and starting with a total of 4 penalty points!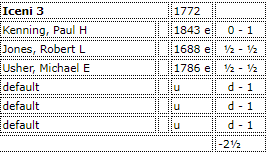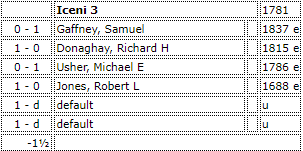 There was a silver lining. Crowthorne B defaulted two boards on Saturday, one for each oppo, and found themselves lost in both matches as early as Saturday evening when they faced two deficits of -½ v 3. That was one match win in the bag, and another followed on Sunday when Richard, Barry and Steve upgraded a "half-time" 1½-1½ scoreline v Wessex B to 3½-2½.
Cyril had two pawn endgames. His Sunday game against young Daniel Shek finished in an undignified race to the queening square.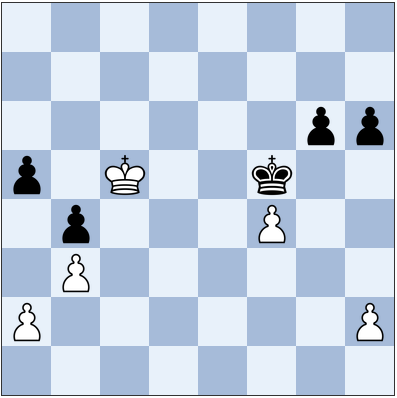 --------->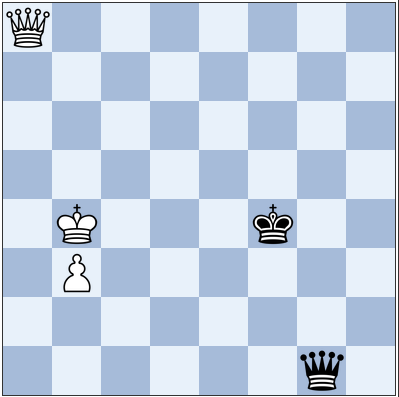 Somewhere in the middle arrow a clear win was missed for someone. You may like to work out who had a chance for glory, and where (your skip didn't spot it "live". He was alerted to it by Cyril post-game.) (if you spot it, be honest. Would you have spotted it "live" during the adrenalin charge of the dash to a8/g1?).
After scoring a good win on Saturday, fuelled by a swashbuckling top-board win from David W, Oxford 3 were back in the promotion mix and promotion-chasing Wotton Hall stood in our way in Round 8. A valiant effort by all, especially board 2 Alex [who must have been smarting after his Saturday loss], resulted in a narrow defeat. This may be a good thing, skip opines. The top teams are getting to the point where they've met one another and seek oppo from lower down.
Top game? Neil's Sunday game was a candidate, as was Cyril's Saturday effort. Taisiya's entertaining battle with the youngest Deacon also deserved consideration, Black giving as good as he got. But in the end it was impossible to ignore David W's splendid attacking game on Sat.