All, these were our results from Round 5 just concluded: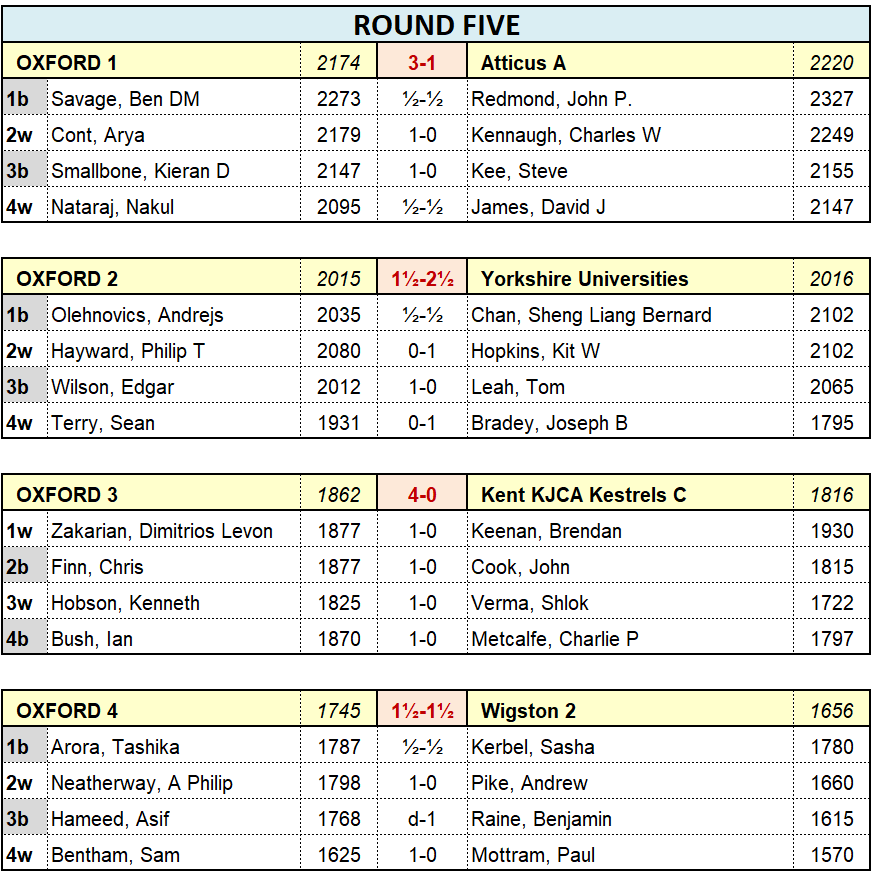 It was a good night for the first team and a very good night for the thirds. The fourth team wangled a draw after we suffered a no-show on one of the boards: the extra game-point penalty means that match finishes all-square, Wigston 2's FOURTH draw of the season.
Our games have been gathered in here, in board order as usual from top to bottom. Some highlights / comments:
Arya & Kenneth's wins demonstrated in different ways the power of doubled rooks on the seventh.
Arya's seen the final position in K's game earlier this season.
Dimitrios won a worse K+P endgame (move 30) – skip thinks. Black seemed to be ahead in most races. Skip could be wrong, he hasn't applied the engine to it. Did Black choose the wrong race?
Well done to Andrejs who survived a pre-game power cut to score a lengthy draw on a small screen in the dark.
We'll forgive Edgar missing mate in one late on, his position was sooo good and he was probably enjoying himself.
Talking of enjoyment, somewhere in deepest Yorkshire IM James Adair was likely disappointed that his game tonight ended at move 21 in a position with level material.