All, these were our results from Round 7 just concluded.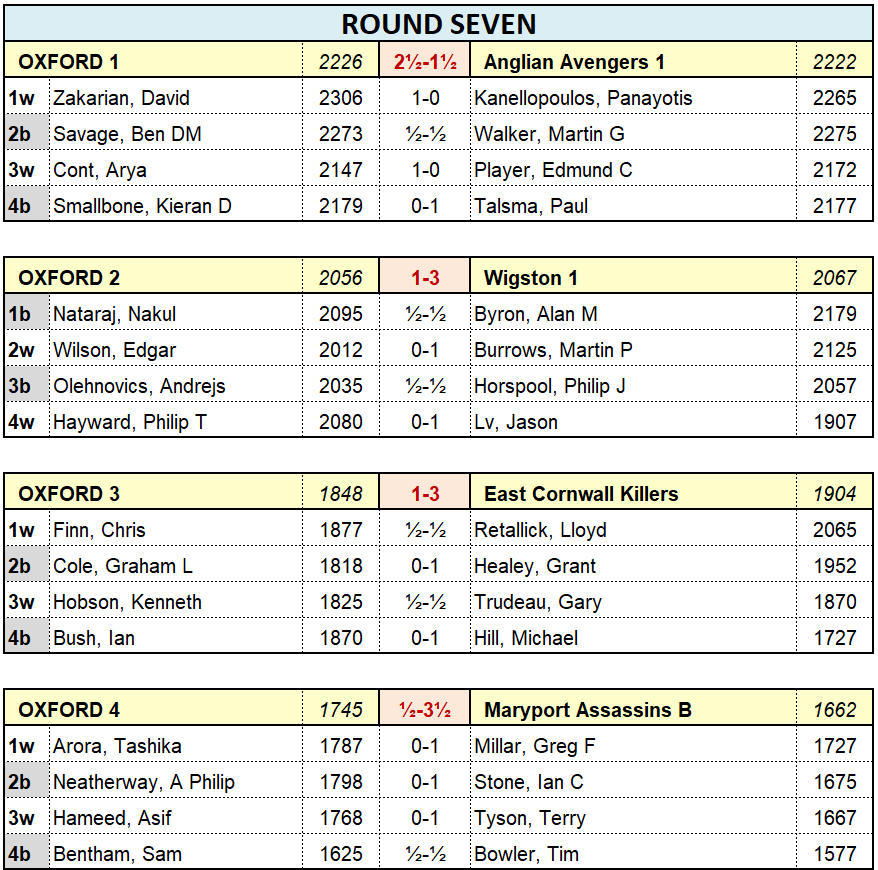 Games are available here; I'm not sure many of you will want to look at them, it was rather a disastrous night. The fourths biit the dust hard, the tone for their match being set by Asif's expensive misclick.
In Ox3, Chris scored a comfortable draw against his higher-rated oppo but that was the last of our joy until Kenneth salvaged a "lucky" draw (his description!). Nakul also rescued a draw in Ox2 after (skip thinks) something went awry in his French Tarrasch.
There was a moment skip thought we wouldn't win even one game on the night until Arya found a mate and David persevered to win a long endgame thanks to his second passed d-pawn. Ox1 move to 6 points but are still 6th in the table, one point behind Arkell's Angels.
What happens next?
Ox1, 2 and 3 have played all other teams in our groups. Rounds 8-10 are against one team from each of the other three groups. Attentive readers will remember that skip sent the full running order right at the beginning of the season and this is what's left:

All these games count for group standings – 4NCL HQ describe this as "similar to NFL or NHL".