Onliners, we recorded these results tonight: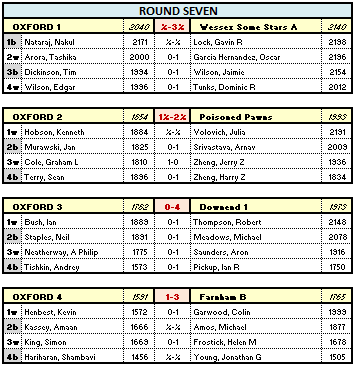 Our games are available for persual/analysis here.
No commentary tonight. Your skip really can't present analysis after his effort (someone switched on the analysis mode, and who played six blunders in seven moves? Crikey. And I thought I was doing OK until I let him play Nxe4.) He will content himself on "well done, Graham" and "well done debutant Shambavi".